DACEASY ACCOUNTING SOFTWARE SEMINAR

---
by Dante Herras
---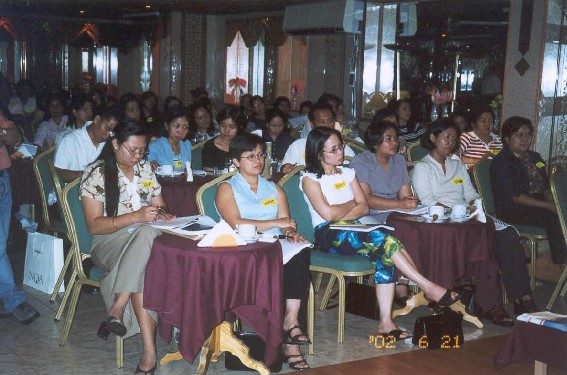 The first activity of Professional Development Committee for this year - the seminar on

DacEasy Accounting Software, was successfully completed on June 21 and 28 at Pinoy Club, Comfort Inn Hotel. It attracted fifty-six participants and some of them have just registered as PICPAN or Associate Member. The speaker and resource person for the event was Mel Villar, while yours truly assumed the role of the moderator.

The program of activities during the first day that preceded the seminar proper includes the singing of National Anthem led by Ruth Grace Barrios, invocation by former president Don Cruz, welcome address by current president Redd Valdehueza, overview of the seminar done by yours truly and presentation of speaker by Ed Soriano. Jinky Aguillon was the emcee of the program.

The seminar proper went on smoothly and the schedule was strictly followed. A very distinct feature of the event were the raffle draws after each topic - whereby the lucky participants drawn were being quizzed about the topics just completed, and the gifts were the prizes for their correct answers. Based from the evaluation sheets filled in by the participants, we can conclude that the activity was a big success - even with minor flaws that they honestly noted, which we will certainly use as points for improvement for our forthcoming seminars and training programs. We reaped praises for the smooth organization of the event, as well as for the training materials handed over to the participants. Most of the trainees liked the software.

The awarding of certificates was done right after the seminar. It was the happiest segment of the activity. Redd and former president Emil Dungca joined Ed and yours truly during the distribution of certificates to the participants. A plaque of appreciation for his efforts as resource person and speaker was presented to Mel Villar. It was a very lively "graduation" as most of the participants have already known each other and became friends.

The Filipino Channel (TFC) publicly announced the event for several days and two of their representatives came during the last day to distribute flyers to the participants. Gulf Today also released an article about the activity in the newspaper's community corner during the first day of the seminar.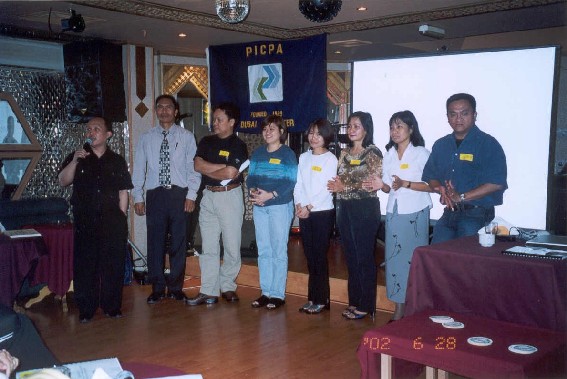 The prizes given away during the raffle draws/ oral quizzes after each lesson were donated by Jerry Lorilla, Ruth Grace Barrios, Wilma Masigon, Allied and yours truly.